Cryptos Are Crashing
Update (1540ET): The Dip-buyers stepped in at $35k…
*  *  *
Cryptocurrencies are getting clubbed like a baby seal this afternoon as it appears The Economist 'curse' has worked once again.
This hit late last night…
If some portfolio managers decide they are interested in investing in bitcoin, its value could climb further—or, at least, there could be a floor to it https://t.co/m4mJbwmzyg

— The Economist (@TheEconomist) January 10, 2021
And that pretty-much top-ticked Crypto (in the short-term at least)…
Bitcoin has plunged over $6000…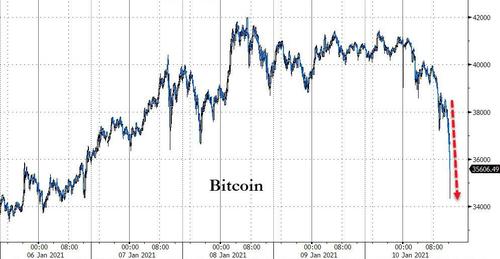 Source: Bloomberg
Bitcoin is trading notably rich to its Stock-to-Flow 'fair value'…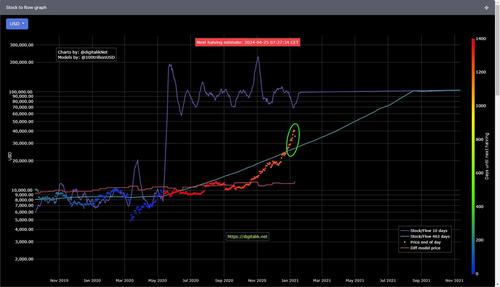 And Ethereum is down almost $200…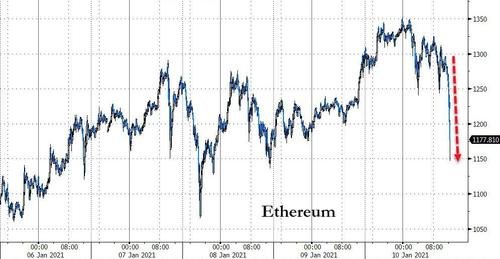 Source: Bloomberg
While these moves are massive on a standalone basis, the plunge only takes them back to levels seen late last week.
Will we see the dip-buyers step back in again?
Tyler Durden
Sun, 01/10/2021 – 15:33